Animactors Vol I(Ækashics)
Jump to navigation
Jump to search
Introduction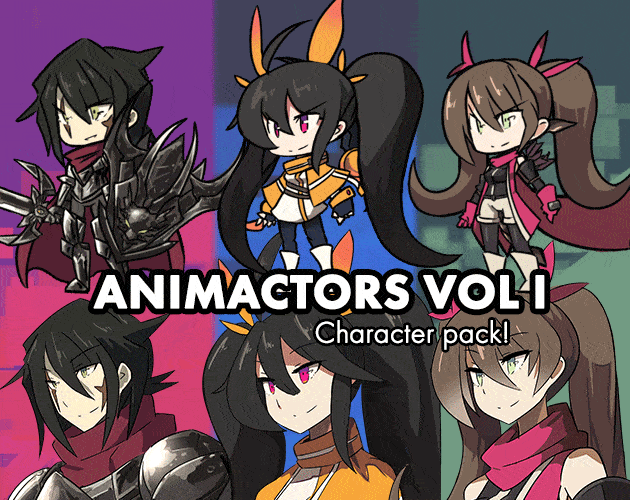 Animactors is a monthly series of character packs focused around skeletal animated heroes coupled with 4 emotion portraits! Each pack features 3 distinctive characters!
Ready to join us? Let's check out what's bundled inside Animactors Vol. I !
Though optimized for RPGMaker MV, you can freely use all assets contained in this pack it in any other game engine, though you may need to reformat the assets to fit other standards!
Terms of Use

-Use in any game engine – ok!
-Commercial use – ok!
-Non-commercial use – ok!
-Edits for your project needs – ok!
-redistribution of content in the pack – not allowed!
-redistribution of edited content from the pack – not allowed!
-Scope of use outside of game development – Usually always ok! Feel free to contact me if you have any questions!
-Use in TCGs/Physical Games - Please credit me as Aekashics/Ækashics on the item where a Librarium character/creature design is used!
-Anything not covered – Feel free to contact me!
-Ækashics ヾ(o✪‿✪o)シ